HEADLINE NEWS
from FPHQ
Point cursor in box to pause the scroll




Point of View Tournament Cam brings LIVE and On-Demand fastpitch games from select showcase tournaments to the internet with FPCam.
Numerous viewer packages available
Parents, fans, and college coaches can watch the games online
Introductory Pricing is available for a limited time
Visit FPCam for more information.


OUR EVENTS
View and Enter
Showcases, Tournaments &
Camps & Clinics


CHECK OUT WHAT WE OFFER!

FOR FASTPITCH TEAMS


For Travel & HS Teams, our player profile database allows you to post your team's players' information for over 2000 college coaches to view year round. Watch your games On-Demand via Point of View Tournament Cam. Improve your team communications with FPAlerts. Check out the list of FPHQ sponsored tournaments and events.


FOR PLAYERS & PARENTS


For Players and Parents, find college camps and clinics, post your sports resume for coaches to see, get answers to your recruiting questions, and watch select tournament games LIVE and On-Demand via Point of View Tournament Cam.


TOURNAMENT DIRECTORS


For Tournament Directors we offer many tournament services to help make your tournament more profitable and more desireable. Offer an online player database for your teams and stream your tournament games LIVE and On-Demand for parents, fans and college coaches...plus much more!


FOR COLLEGE COACHES


For College Coaches, view player profiles, post your camps and clinics for players to find, and view LIVE streaming and taped video of softball games at showcase events around the country...plus much more!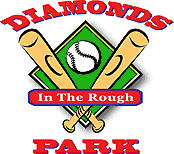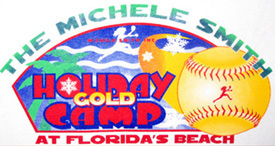 FASTPITCH TEAMS and TOURNAMENTS
Improve Your Communications!
Now you can get FPAlerts for your urgent and last minute texts and emails.
Allows Unlimited subscribers
Allows Unlimited alerts
Easy setup
No yearly renewal fees
Check out FPAlerts and get your account today!


ATTENTION PLAYERS, TOURNAMENTS,
TEAMS and COLLEGE COACHES!
FPDatabase is a secure online player profile database that over 2000 college coaches can access!
No set-up fees
Basic plan is FREE
Optional Premium plans available
Teams - set up your account and never submit a profile to a showcase again!
Tournaments - let FPHQ manage your player profiles for you.
College Coaches - FPHQ's standardized profiles maximizes player information!
Players - make it easy for the college coaches to get information about you!